The studio overdue this season's The Iceblade Sorcerer Shall Rule the World will officially be taking on a very variegated project for their second-ever production, as it was spoken today that CLOUDHEARTS will overdue a TV anime version of yuri music manga Whisper Me a Love Song.
Main tint and staff members were revealed, withal with commemorative illustrations by the weft designer and original creator.
Illustration 1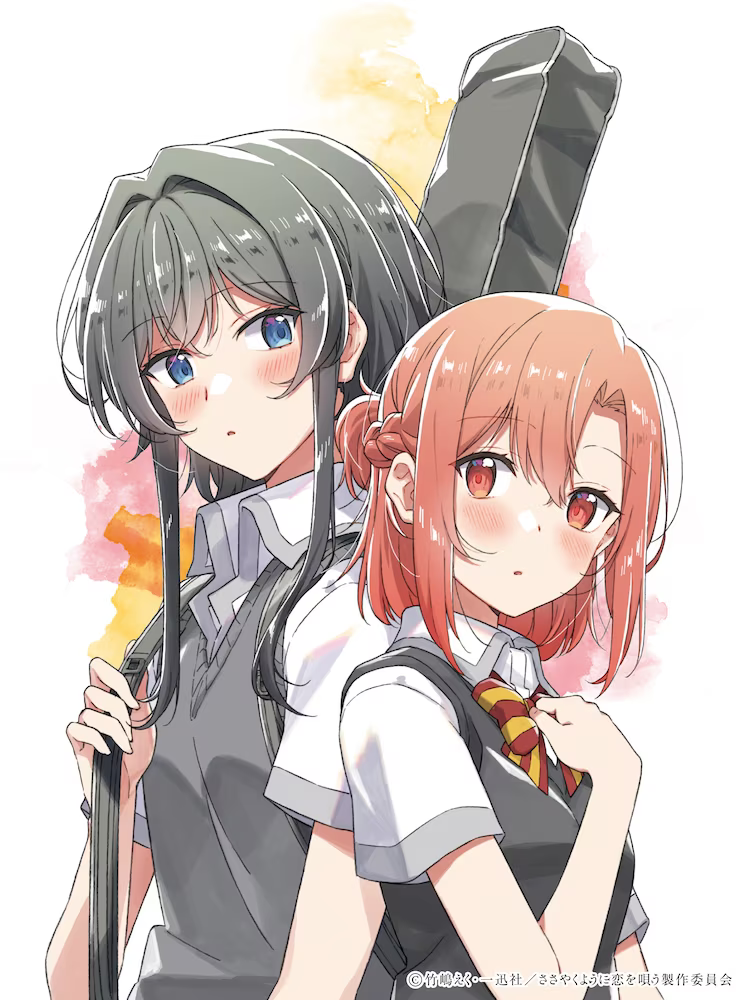 Illustration 2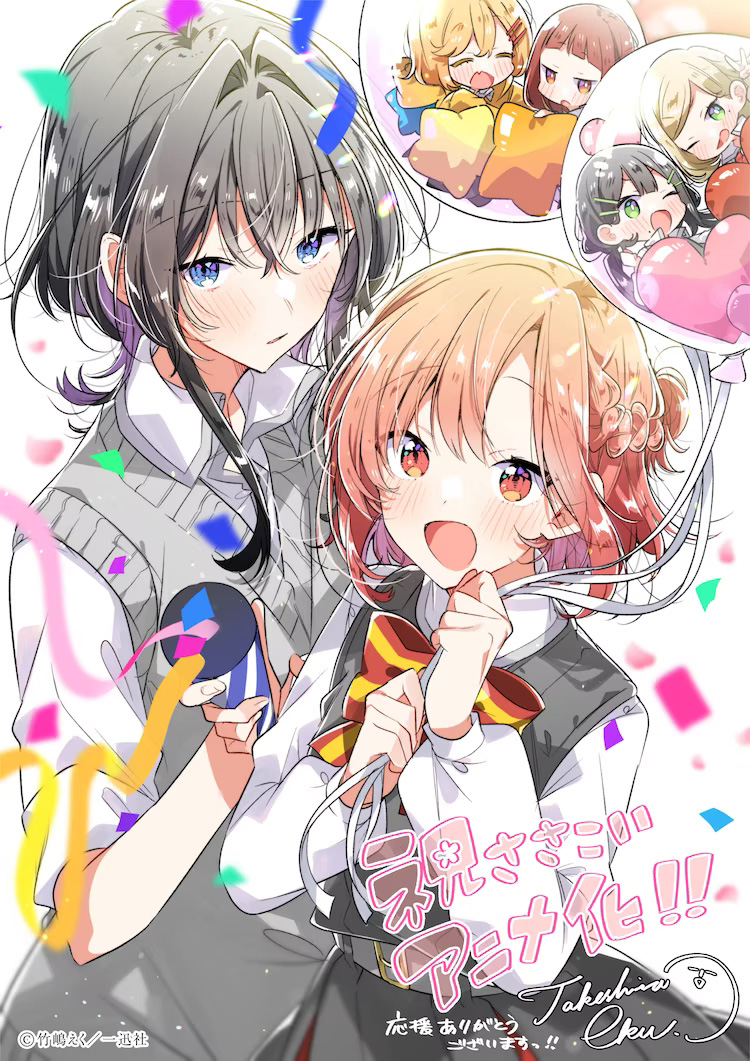 RELATED: Yuri is My Job! TV Anime Puts Key Visual and Trailer, April 2023 Premiere on the Table
Based on the manga by Eku Takeshima, Whisper Me a Love Song is stuff directed by Xinya Cai (The Genius Prince's Guide to Raising a Nation Out of Debt teammate director) at studio CLOUDHEARTS, with series sonnet by Hiroki Uchida (Requiem of the Rose King) and weft designs by Minami Yoshida (Princess Connect! Re:Dive senior volatility director).
As for the cast, Hana Shimano will take on her first main role as Himari Kino, while the experienced Asami Seto (Mai Sakurajime in Rascal Does Not Dream of Bunny Girl Senpai) will be the target of her puppy-like emotions as Yori Asanagi.
Kodansha USA, who publishes the manga's official English version, describes the first volume as such:
Bubbly, energetic first-year upper school student Himari falls throne over heels for her senpai Yori without hearing her wreath perform on the first day of school. Himari tells Yori she just loves her, and, to Himari's surprise, Yori says she loves Himari back! But when Himari realizes that she and her senpai are feeling two variegated kinds of love, she begins to ask herself what "love" really means…
Source: Comic Natalie

Der shy man overdue @Shymander, Liam is a timezone-fluid Aussie with a unshared fondness for anime, Eurovision and creating odd stats projects despite hating math.
The post Yuri Manga Whisper Me a Love Song Gets TV Anime Adaptation appeared first on TheTopDailyNews.